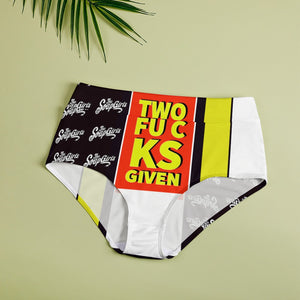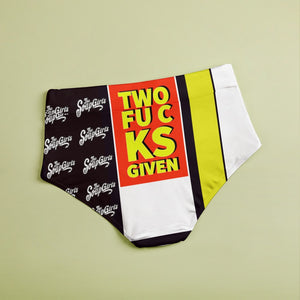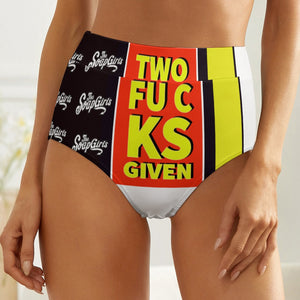 two fucs given High Waist Booty Pants
【 Product performance 】
Our underwear is made of high-quality polyester fabric, which has good abrasion resistance, no traces on the body, and is not easy to lose shape after long-term wear. Elastic Design: The waistband is comfortable and elastic, which can meet the needs of people of different sizes. Polyester inner rail: soft and breathable to reduce bacterial growth. Soft and comfortable, always caring for your skin. Show off your figure: High waisted panties are designed to better show off your sexy curves and show your figure perfectly.
【Applicable Scenarios】
Suitable for everyday wear all year round, it is definitely a must-have item for close-fitting comfort.
【 Washing instructions 】
Hand washable and machine washable, do not soak for a long time, do not bleach, wash solution temperature should not exceed 45ºC.
【
| Size | Length (cm/in) | 1/2 Waist (cm/in) | 1/2 leg width (cm/in) |
| --- | --- | --- | --- |
| S | 31/12.2 | 33.5/13.2 | 25.5/10 |
| M | 32/12.6 | 36/14.2 | 26.9/10.6 |
| L | 33/13 | 38.5/15.2 | 28.3/11.1 |
| XL | 34/13.4 | 41/16.1 | 29.1/11.7 |
| 2XL | 35/13.8 | 43.5/17 | 31.1/12.2 |